Events Outside School
Here are some links to local events and news that you and your children might find interesting. They are neither run nor endorsed by the school and the school has no direct link to them, so please use your own judgement on how you might like to get involved.
Click on the images or the links for more information.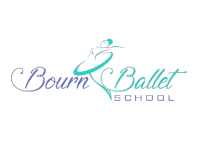 These workshops in Cambourne and Comberton are facilitated by your Early Intervention Family Workers and are aimed at offering parents and carers of children aged 4-16 years a supportive and informal environment, in which to talk about different parenting and behaviour topics.

Running from 1st October for 10 weeks in Cambourne, this FREE course is a chance to learn and support your child's literacy skills, try lots of ways to make learning fun, and develop your own reading, writing and language skills.

Employability Skills, ESOL, Keeping up with the Children- English, Christmas Upcycled, Customer Service. Courses run October, November and December.

Keeping up with the Children- English, Christmas Upcycled, Intro to becoming a Teaching Assistant. Courses run November – December
Cambridge United Community Trust
Mental Health Drop-Ins